Race Courses
Date:

 Sunday June 14, 2020


Time:

 7:30 AM


Where:

 Centennial Beach Park (MAP)
500 Jackson Avenue, Naperville, IL 60540
The course time limit is 2 hours.
The Naperville 10K and 5K will start and finish from Centennial Beach Park.
Starting Procedure
The Naperville 10K & 5K Road Races will have a wave start system in place to start the event. Runners will be self seeded into groups according to your estimated finish time. Each group will be staged in a holding corral prior to the start of their group.
Reminder to Runners: The bib tag timing system will not record a starting time for a runner until that runner has crossed the timing mats at the start line. Time spent waiting to cross the start line is NOT included in the scored finish time for a runner.
Runners with Strollers: For your safety and the safety of your fellow runners, please self-seed in the last group (corral).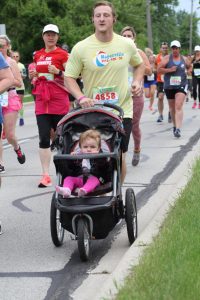 The course time limit is 2 hours.
Course maps are subject to change.